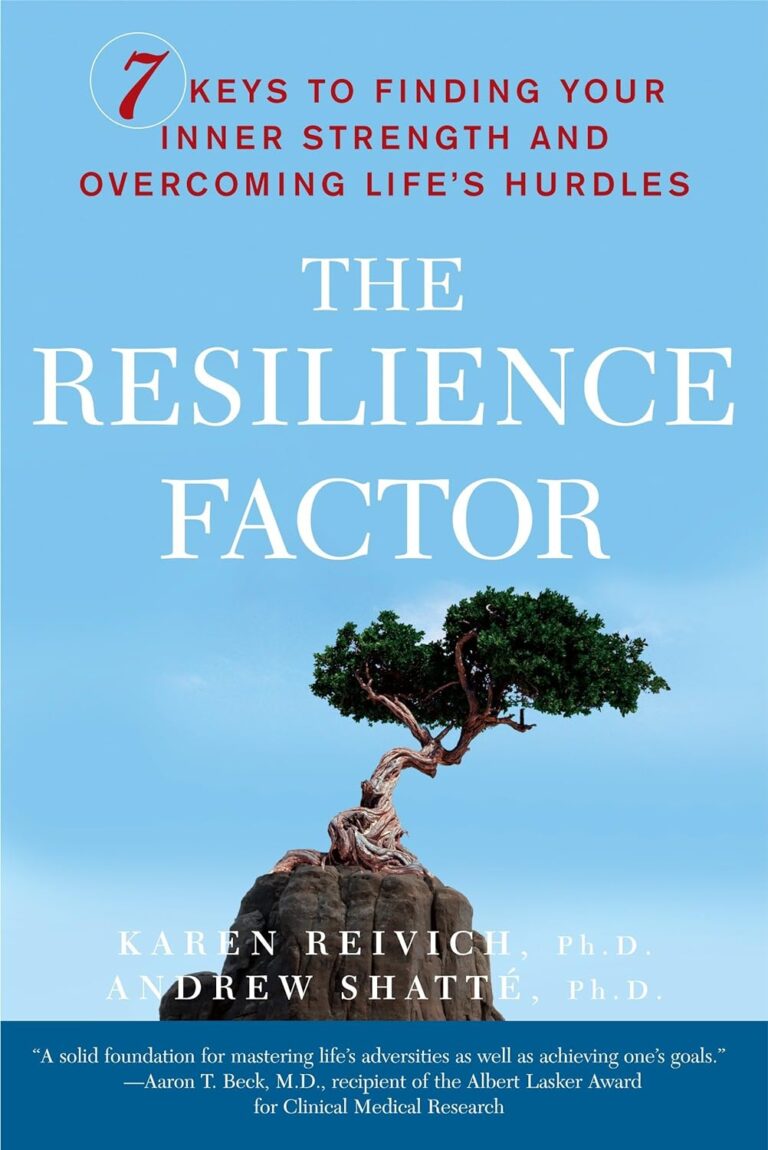 The Resilience Factor: 7 Keys to Finding Your Inner Strength and Overcoming Life's Hurdles
ISBN 978-0767911917
Resilience: The Key Ingredient for a Fulfilling Life
Resilience stands as the cornerstone of a happy and healthy life, perhaps even the most pivotal ingredient. It's the force that propels us above the adversities that threaten to erode our well-being, whether we're battling a debilitating illness, fortifying a fragile marriage, or enduring the aftermath of a national crisis. Resilience is an indispensable attribute, a vital quality that everyone must cultivate. In "The Resilience Factor," two seasoned psychologists share seven tried-and-true techniques that can significantly enhance our ability to weather life's harshest setbacks.
Building on the groundbreaking research introduced a decade ago in the bestseller "Learned Optimism," the science presented in "The Resilience Factor" takes a remarkable leap forward. Just as countless individuals were transformed by the concept of "flexible optimism," this book promises to empower its readers to flourish by bolstering their capacity to surmount any obstacle. Authors Karen Reivich and Andrew Shatté, both experts in resilience coaching, illustrate through practical strategies and vivid real-life stories that resilience is not merely an innate trait we are born with; it is a skill that can be learned and honed, enabling us to thrive.
To begin this transformative journey, readers will undertake the Resilience Questionnaire, a tool designed to gauge their innate levels of resilience. From there, the core of "The Resilience Factor" offers a systematic approach to:
Shedding harsh self-criticism and dispelling negative self-images
Navigating the tumultuous aftermath of crises of all kinds
Coping with the throes of grief and the grip of anxiety
Triumphing over the hurdles that populate relationships, parenthood, and the professional sphere
Fostering greater physical well-being
Cultivating optimism, embracing risk, and wholeheartedly engaging with life
In a world that has recently confronted unparalleled challenges, the need to fortify our resilience has never been more urgent. "The Resilience Factor" is far from a collection of superficial self-help platitudes or quick-fix clichés. Instead, it offers a genuine and substantive path toward developing resilience—a skill that is indispensable in these tumultuous times. Through its practical guidance and evidence-based approach, this book is poised to become a classic in the genre, offering enduring tools for crafting a more resilient and fulfilled life.
*Give this project a boost - shop like a boss through our links!