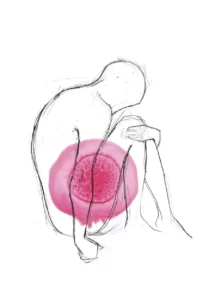 Youth Cancer Europe was invited to host a round-table for the world's largest international community of cancer experts at the Union for International Cancer Control (UICC) World Cancer Congress (WCC 2022) in Geneva.
In the session we discussed findings and clinical implications of a pan-European survey of young people and presented novel evidence on fertility preservation access and awareness. The session provided pragmatic, evidence-based, acceptable and scalable solutions to reduce cancer-related fertility inequalities among young people.
Round table panellists included Dr. Richard Anderson Professor of Clinical Reproductive Science, University of Edinburgh; Max Williamson medical student at University of Oxford, BSc in Biomedical Sciences at UCL, patient advocate and representative for the NCRI Teenage and Young Adult/ Germ Cell Tumour Research Group; Katie Rizvi founder of Youth Cancer Europe; Dr Anja Borgmann-Staudt professor and medical doctor.
The session was chaired by Dr Urška Košir, scientific advisor and advocate with Youth Cancer Europe, lecturer at the University of Oxford.