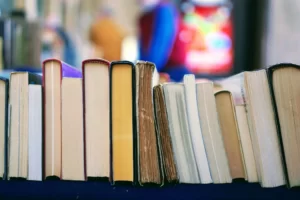 Cancer sucks, right? I don't think anybody could prove me wrong.
The journey we, as current patients or survivors, face is a difficult one. It is the journey of the unknown with countless sleepless nights full of anxiety and uncertainty.
But, we still persevere, fight, and win.
At least for me, books were one of the things that kept me going. Fiction, Non-fiction. Anything that I found interesting. Anything that took my mind to wonder about something other than cancer.
Not to brag, but if you look at my Goodreads, it's probably the most productive "reading" period I had in my whole life. Although sometimes reading was painful and I fell asleep while reading… and woke up with a book on my face…
In this article, I will explore seven remarkable books. They helped me and might help you navigate the journey we were forced to take.
Books on Coping with Cancer Diagnosis
"When Breath Becomes Air" is a profound memoir by Paul Kalanithi, a neurosurgeon diagnosed with stage IV lung cancer.
The book follows his journey from doctor to patient and explores the meaning of life and mortality. Kalanithi's eloquent reflections on mortality and the pursuit of a meaningful life.
I warn you. This can leave a lasting impact on readers, reminding them of the importance of living fully, even in uncertainty.
Nina Riggs' "The Bright Hour" is a beautifully written memoir that examines life, love, and the inevitability of death.
Diagnosed with terminal breast cancer, Riggs grapples with her mortality while cherishing the time she has left with her family.
Her poetic prose and raw honesty make this book a moving testament to the human spirit's resilience and the power of love in the face of adversity.
Books on Survivorship and Recovery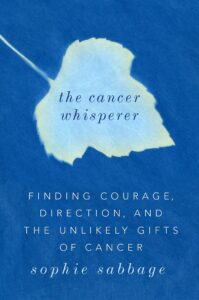 "The Cancer Whisperer" by Sophie Sabbage is a guide for cancer survivors seeking to reclaim their lives after diagnosis.
Sabbage shares her experience with cancer and offers practical advice for navigating survivorship's physical and emotional challenges.
This empowering book encourages readers to view cancer as a positive change and personal growth catalyst.
"Cancer Hates Kisses" is a heartwarming children's book that helps young readers understand and cope with a parent's cancer diagnosis.
It is written by Jessica Reid Sliwerski, a cancer survivor and mother. The book provides a gentle way to initiate conversations about the illness with children and assure them of the enduring power of love.
Inspirational Stories of Cancer Fighters
Andrea Hutton's "Bald Is Better with Earrings" is a witty and candid account of her journey through breast cancer.
With humor and grace, Hutton shares her experiences and practical advice for navigating treatment challenges.
This book serves as a beacon of hope for women facing a breast cancer diagnosis, reminding them that they are not alone in their fight.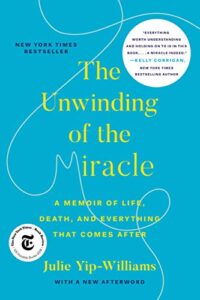 "The Unwinding of the Miracle" is Julie Yip-Williams' poignant memoir of living with terminal cancer.
With remarkable courage, Yip-Williams reflects on her life's journey, from escaping war-torn Vietnam to embracing the highs and lows of motherhood while battling cancer.
Her eloquent and profound observations on life and mortality profoundly impact readers.
Books on Nutritional Support and Wellness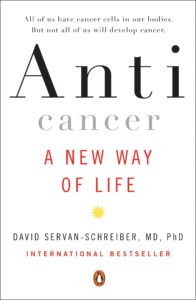 "Anticancer" by David Servan-Schreiber is a groundbreaking book that explores the relationship between lifestyle and cancer prevention and treatment.
Through a combination of scientific research and personal anecdotes, Servan-Schreiber offers valuable insights into the role of nutrition, stress reduction, and exercise in supporting cancer patients' well-being.
"Radical Remission" delves into the remarkable stories of cancer patients who experienced complete remission without conventional medical treatments.
Kelly A. Turner, a researcher in integrative oncology, shares the nine key factors that contribute to these cases of radical remission.
This book provides hope and inspiration for those seeking alternative approaches to cancer treatment.
But, for the love of God, consult your doctor before taking any alternative treatment approaches. One book does not answer all your problems, but it might be for some.
Conclusion
If you find any of these books interesting, consider taking a read. I hope they will help you find some comfort and take your mind off any bad thoughts you have now.
Don't forget, if you don't like the book, drop it and take another one. Forcing yourself to go through and complete reading something boring. Honestly, I don't think that's a good idea.
It seems like torture to me.
So just read things that you find interesting and don't feel guilty about not finishing them. It is fine.
By the way, by buying from these links, you help to support beat cancer operations as we earn a small commission from them.
FAQs
Can reading really help cancer patients cope with their emotions?

Yes, reading can serve as a form of therapy. At least for me, it provided an escape and a way to process complex feelings during cancer treatment.

Are the books mentioned in this article available in digital formats?

Yes, most books mentioned are available in digital formats, making them easily accessible to readers. Get them on your iPad, phone, or Kindle. No problem.

Are there books specifically designed for children with a parent diagnosed with cancer?

Yes, "Cancer Hates Kisses" by Jessica Reid Sliwerski is a wonderful book for children in such circumstances.

How can "Anticancer" by David Servan-Schreiber benefit cancer patients?

"Anticancer" provides valuable insights into the role of nutrition, stress reduction, and exercise in supporting cancer patients' well-being.  I finally fixed my nutrition after this. Not going to lie. My state-assigned nutritionist wasn't that helpful.

Can "Radical Remission" by Kelly A. Turner offer hope for alternative cancer treatments?

Yes, "Radical Remission" has some inspiring stories of cancer patients who experienced remission through alternative approaches. But please discuss this with your doctor and don't do anything stupid. Do we have an agreement?