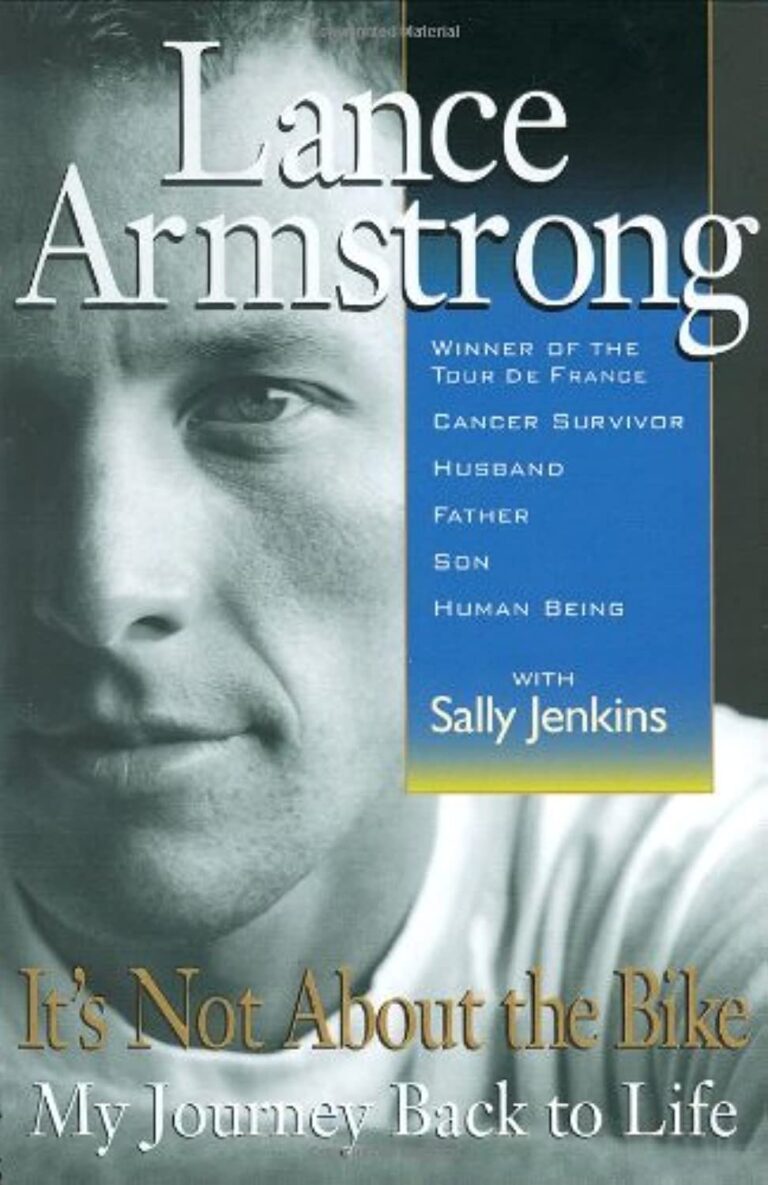 It's Not About the Bike: My Journey Back to Life
ISBN 978-0399146114
In "It's Not About the Bike," co-authored by Lance Armstrong and Sally Jenkins, readers are taken on an extraordinary journey through the highs and lows of a world-champion cyclist's life. This gripping memoir tells the tale of Lance Armstrong's diagnosis with cancer, a battle that gave him less than a twenty percent chance of survival, and his triumphant return to the pinnacle of his sport with a surprising victory in the 1999 Tour de France.
But this book is about more than cycling; it's about the indomitable human spirit. It's about courage, resilience, and the power of determination. Armstrong's story is not just for sports enthusiasts; it's a testament to the strength of the human will and the ability to overcome seemingly insurmountable odds.
Experience Lance's journey as he faces life-threatening illness, grueling treatments, and the birth of his son, all while striving for greatness on the world's most challenging cycling stage. "It's Not About the Bike" is a powerful reminder that even in the face of adversity, we can find inspiration and hope to push through and emerge victorious. Explore this incredible story of survival, triumph, and the enduring quest for excellence.
*Give this project a boost - shop like a boss through our links!