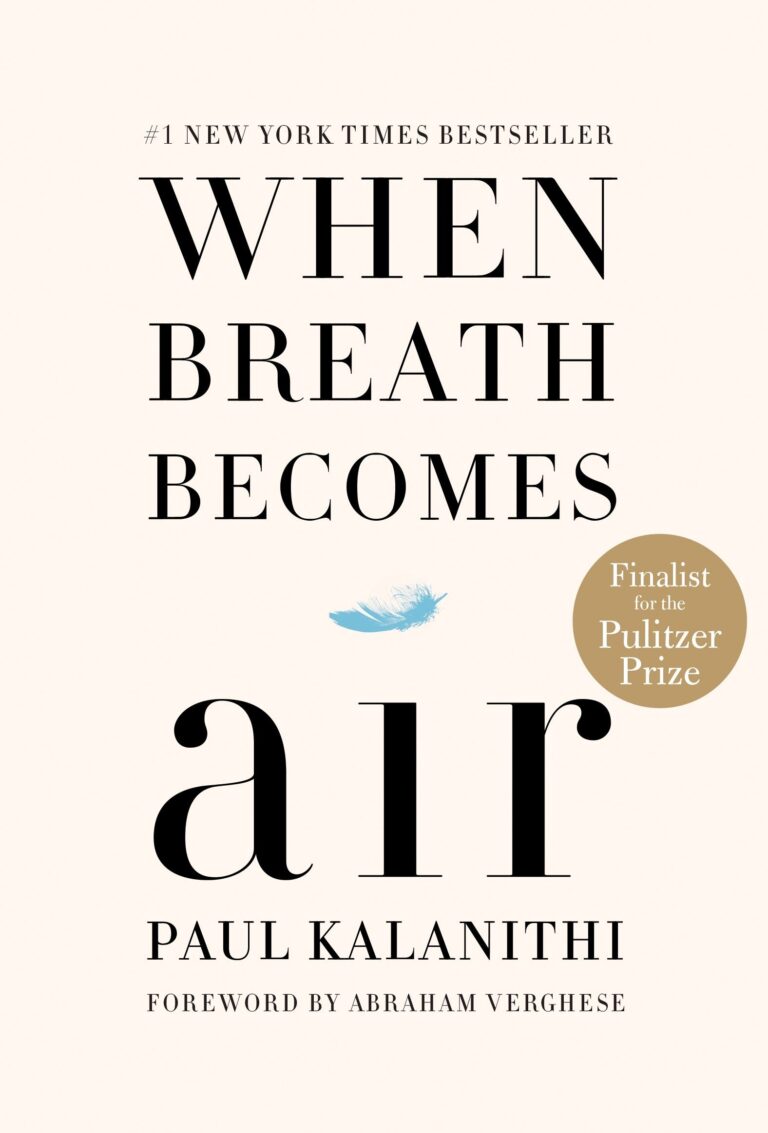 When Breath Becomes Air By Paul Kalanithi
ISBN 978-0812988406
#1 New York Times Bestseller and Pulitzer Prize Finalist, this eloquent memoir offers a glimpse of hope and beauty in the midst of seemingly insurmountable challenges. It follows the journey of a young, idealistic neurosurgeon as he grapples with the fundamental question: What gives life its true worth?
Recognized as one of the best memoirs of the decade by Paste and named among the year's finest books by The New York Times Book Review, People, NPR, The Washington Post, Slate, Harper's Bazaar, Time Out New York, Publishers Weekly, and BookPage. It was also a finalist for the PEN Center USA Literary Award in Creative Nonfiction and the Books for a Better Life Award in Inspirational Memoir.
At the age of thirty-six, after nearly a decade of rigorous neurosurgical training, Paul Kalanithi received a devastating diagnosis of stage IV lung cancer. In an abrupt twist of fate, he transitioned from being a healer tending to the terminally ill to becoming a patient battling for his own survival. The future he and his wife had envisioned vanished in an instant. "When Breath Becomes Air" chronicles Kalanithi's evolution from an earnest medical student, consumed by the profound question of how to lead a virtuous and meaningful life in the face of mortality, to a neurosurgeon at Stanford specializing in the brain—the core of human identity—and ultimately to a patient and a new father, confronting his own mortality.
In the shadow of death, Kalanithi grapples with the essence of a life worth living. As the future loses its structure and becomes an unending present, he contemplates the profound meaning of parenthood, nurturing new life while confronting the fading of his own. These are some of the profound questions that Kalanithi explores in this deeply moving and meticulously observed memoir.
Although Paul Kalanithi passed away in March 2015 while working on this book, his words endure as a source of guidance and inspiration for us all. He eloquently expresses, "I began to realize that coming face to face with my own mortality, in a sense, had changed nothing and everything… 'I can't go on. I'll go on,'" echoing Samuel Beckett's seven words that became his mantra. "When Breath Becomes Air" is an indelible and life-affirming reflection on the daunting prospect of mortality and the profound connection between doctor and patient. It is a tribute to a brilliant writer who seamlessly transitioned between these roles, leaving behind a lasting legacy.
*Give this project a boost - shop like a boss through our links!